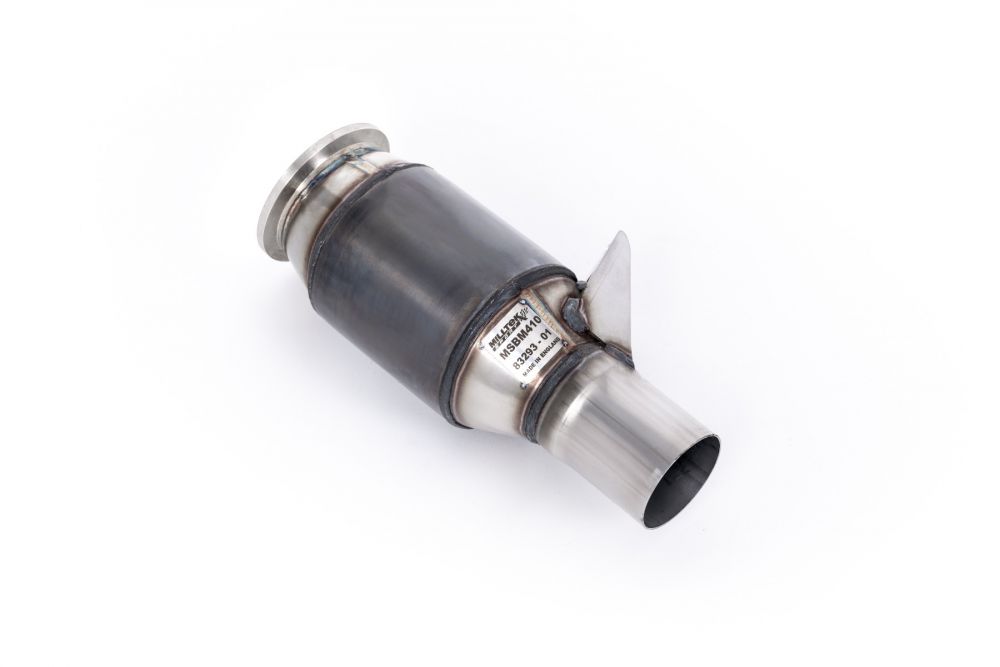 ---
Description
MSBM420 MSBM430 MSBM440 MSBM450 Installation Professional Installation Recommended Warranty 1 Year Milltek Warranty Reviews Be the first to review this product Are you looking for the perfect performance exhaust for your BMW i8 1.5T Hybrid? Look no further than the Large Bore Downpipe and Hi-Flow Sports Cat from Milltek. This part fits OE and Milltek Sport Cat Back systems and will instantly improve your car's performance. This part is specifically designed to deliver maximum power, with minimal noise and emissions. The large bore downpipe is crafted with precision to ensure perfect fitment, while the hi-flow sports cat creates a smoother exhaust flow. This part is EC approved, so you can be sure that it meets the highest standards. At Milltek, we understand that performance and quality are essential, so we use the latest technology and the best materials for our parts. Our Large Bore Downpipe and Hi-Flow Sports Cat is designed to last, with a 1-year warranty to give you peace of mind. If you want to take your BMW i8 1.5T Hybrid to the next level, look no further than Milltek's Large Bore Downpipe and Hi-Flow Sports Cat. With modern design, superior craftsmanship, and excellent performance, this part is the perfect choice for any car enthusiast. Order yours today and experience the power and precision of Milltek.
---
Fitting Guide
BMW > i8 > 1.5T Hybrid
---
Part Details
SystemType:
Cat & Filter Back Systems
OffRoadUseOnly:
No
ECApproved:
No
SKU:
SSXBM1240
Discover Your Perfect Exhaust!
Effortlessly Explore the Best Aftermarket Exhaust Solutions for Your Vehicle.