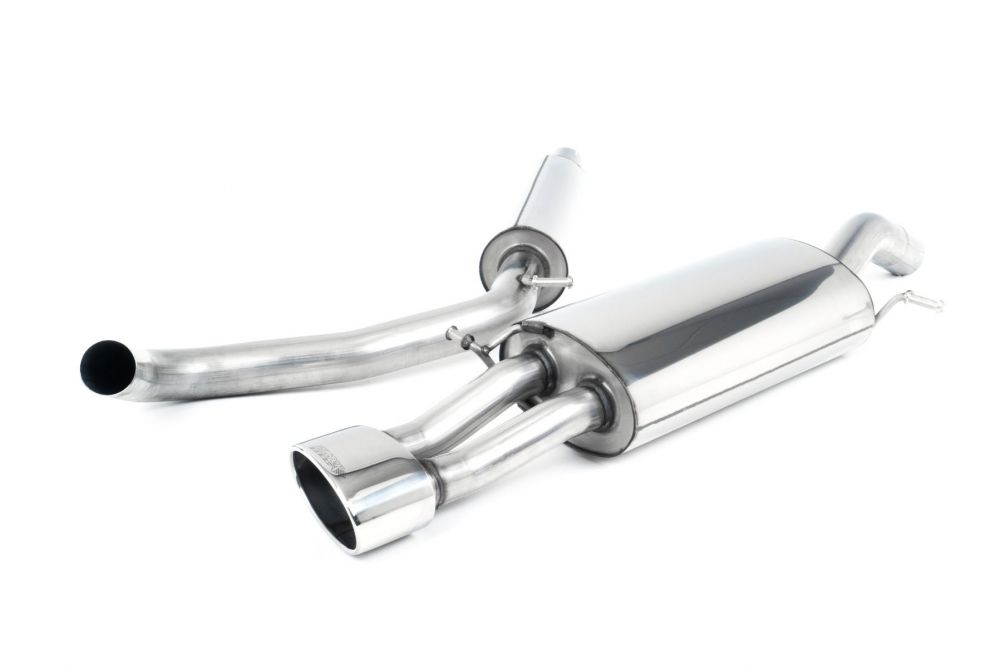 ---
Description
Benefits The Milltek Resonated (Quieter) Cat-Back Exhaust System with Polished Oval Trim (For Facelift Cars) offers a variety of benefits to the customer. It is made from high-quality, 304L 'Aircraft' Grade stainless steel, ensuring that it will last through any harsh conditions. This system is designed for a direct replacement for the original exhaust, and is available in multiple configurations to allow you to choose the increase in volume and/or the more aggressive tone for your car. It is designed for facelift models with the Cupra rear bumper, so you can be sure it will fit perfectly. Get an ultra-smooth sound with maximum performance from your car with this Milltek Cat-Back Exhaust System.
---
Fitting Guide
SEAT > Ibiza > 6L (2002 - 2008) > 1.9 TDi 130PS and 160PSSEAT > Ibiza > 6L (2002 - 2008) > Cupra 1.8 20VT 180PS
---
Part Details
SystemType:
Cat & Filter Back Systems
OffRoadUseOnly:
No
TipFinish:
Polished
Resonated:
Resonated
ECApproved:
No
TipShape:
Oval (Jet)
PipeDiameter:
63.5mm (2.5")
SKU:
SSXSE123
Discover Your Perfect Exhaust!
Effortlessly Explore the Best Aftermarket Exhaust Solutions for Your Vehicle.