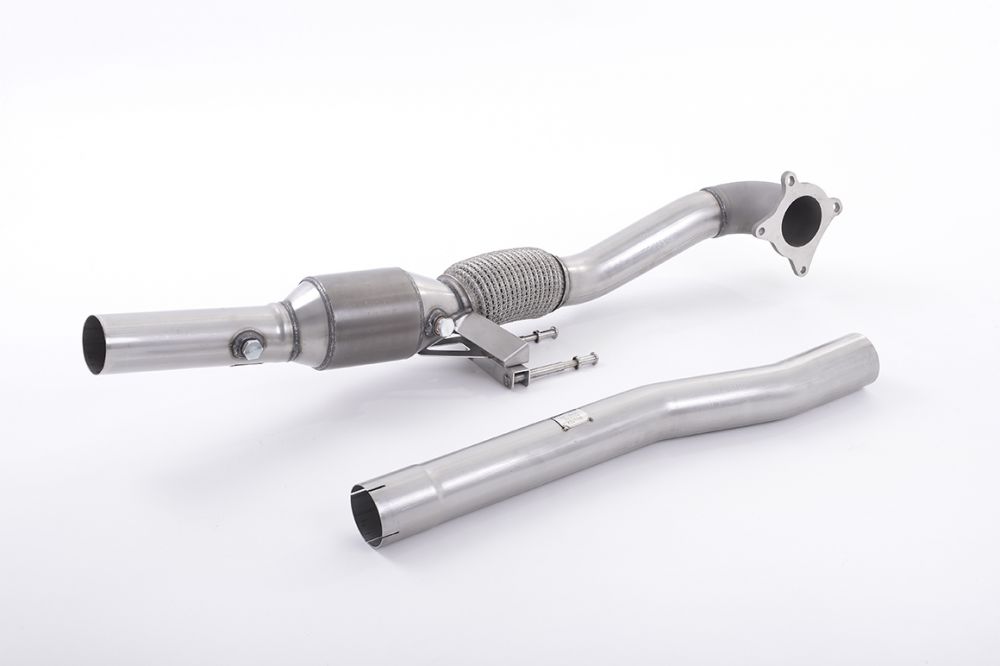 ---
Description
Make sure you get the most out of your Milltek exhaust system and order this Stainless Steel Cast Large Bore Downpipe with Hi-Flow Sports Catalyst. It is specifically designed for Milltek Race Cat-Back exhaust systems, and it will take your vehicle's performance to the next level. With this downpipe, you can expect improved airflow, better boost, and a more aggressive sound. Get yours today and experience the difference!
---
Fitting Guide
Volkswagen > Golf > Mk6 (2009 - 2014) > Mk6 R 2.0 TFSI 270PSAudi > TT > Mk2 (2006 - 2014) > TTS Quattro
---
Part Details
SystemType:
Downpipes, Sport Cats & Manifolds
OffRoadUseOnly:
No
ECApproved:
No
PipeDiameter:
76mm (3")
SKU:
SSXVW215
Discover Your Perfect Exhaust!
Effortlessly Explore the Best Aftermarket Exhaust Solutions for Your Vehicle.