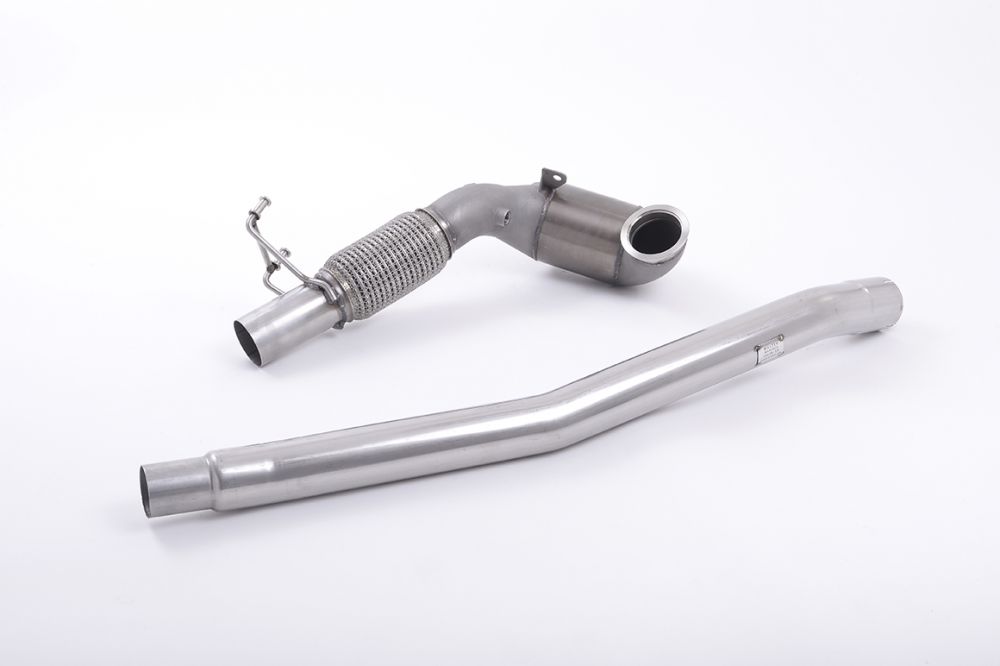 ---
Description
Make sure your Audi TT is equipped with a Milltek Stainless Steel Cast Large Bore Downpipe with Hi-Flow Sports Catalyst (For OE Cat-Back), and you'll be sure to feel the difference. This part is designed to help your engine breathe easier, allowing more gas to exit the engine and increase efficiency. Combined with our Hi-Flow Sports Cat, you can expect a significant increase in performance and a noticeable difference in sound aesthetic. Get yours today and experience the Milltek difference!
---
Fitting Guide
Audi > TT > Mk3 (2014 - Present) > TTS 2.0TFSI Quattro (Non-OPF/GPF Models)
---
Part Details
SystemType:
Downpipes, Sport Cats & Manifolds
OffRoadUseOnly:
No
ECApproved:
No
PipeDiameter:
76mm (3")
SKU:
SSXAU586
Discover Your Perfect Exhaust!
Effortlessly Explore the Best Aftermarket Exhaust Solutions for Your Vehicle.